A journey to the land of spices
Natural essential oils of pink peppercorn, ginger, cardamom, star anise, and nutmeg whisk you away to a place of sparkling freshness, as intoxicating as a fragrant cocktail.
It's like taking a trip to a community where warmth is contagious. Fresh Spices is a shot of enjoyment with lemony facets and fruity, woody accents.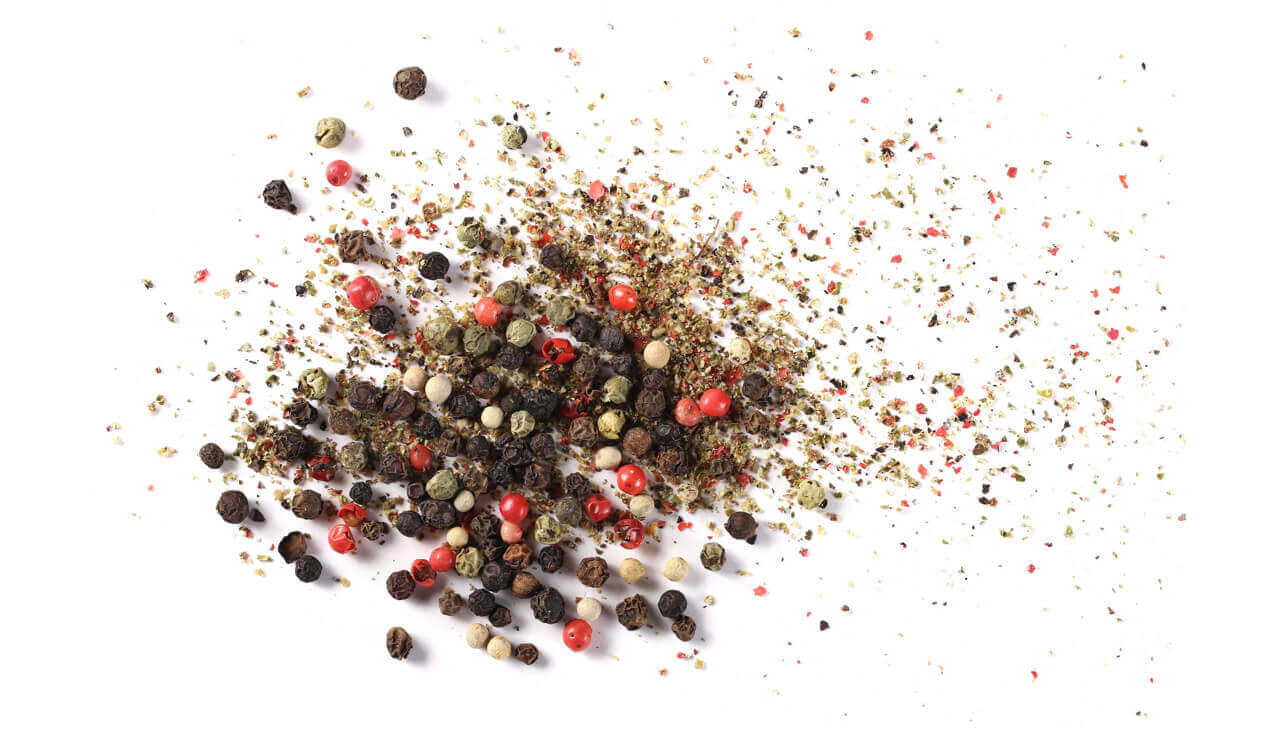 For this Fresh Spices accord, our perfumers selected the finest quality of pink peppercorn essential oil, a note that's both peppery and fruity, and highly sought-after for its delicate touch.
They blended it with vibrant ginger, fresh and boozy star anise, elegantly complex nutmeg, and exotic cardamom to mix a cocktail as stunning as it is explosive.
The rich facets of Fresh Spices will add a contemporary signature to your creations. Pair it with our capsules of natural essential oils of Oud Wood or Jasmine Sambac.