Diffuse your most cherished scent memories in your own home.
Build bespoke scent playlists to experience the meaningful moments of your life over and over again
Nothing more than nature's best.
Enjoy the finest natural essences diffused in a healthy way that respects their delicate nature.
Discover
Diffuse fragrances you compose yourself – whenever you feel like it.
A multiple award-winning innovation made in France
Order now
Smart & cloud-enabled to fit in with your lifestyle.
A simple, intuitive app to easily control your Compositeurs.
Enhancing your living spaces with elegant home fragrances has never been so easy and intuitive.
Insert one to five pods of essences of natural origin (from our collection of twenty-five), then follow our blending suggestions or adjust the proportion of each capsule in your blend in real time to create your bespoke home fragrance with Compoz Parfum.
Adjust the intensity of diffusion, save it in your scent library, share it with your friends, or schedule diffusion according to your lifestyle. Perhaps you'd like a boost of energy when you wake up in the morning, or a relaxing atmosphere in the afternoon. You might be planning an evening with friends, or maybe you're looking for a way to wind down before bedtime.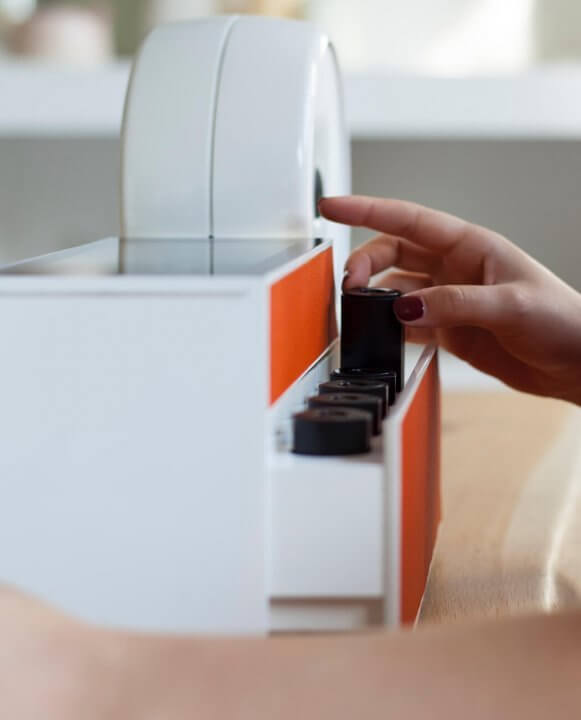 A versatile, attractive device.

Le Compositeur can be placed vertically or horizontally and it comes in black or white, or can be clad in wood or leather to suit anyone's taste.
Easy to control,
no matter
where you are.
Trouble sleeping?
Have you tried olfactotherapy?
Several studies, including one conducted by our partner Givaudan when developing its patented Dreamscent technology, have concluded that certain scents can make it easier to fall asleep and sleep more deeply.
Thanks to Compoz Parfum and the SleepWell programme, you can schedule the diffusion of soothing fragrances of natural origin, that help you fall asleep more easily, and make your nights more restful.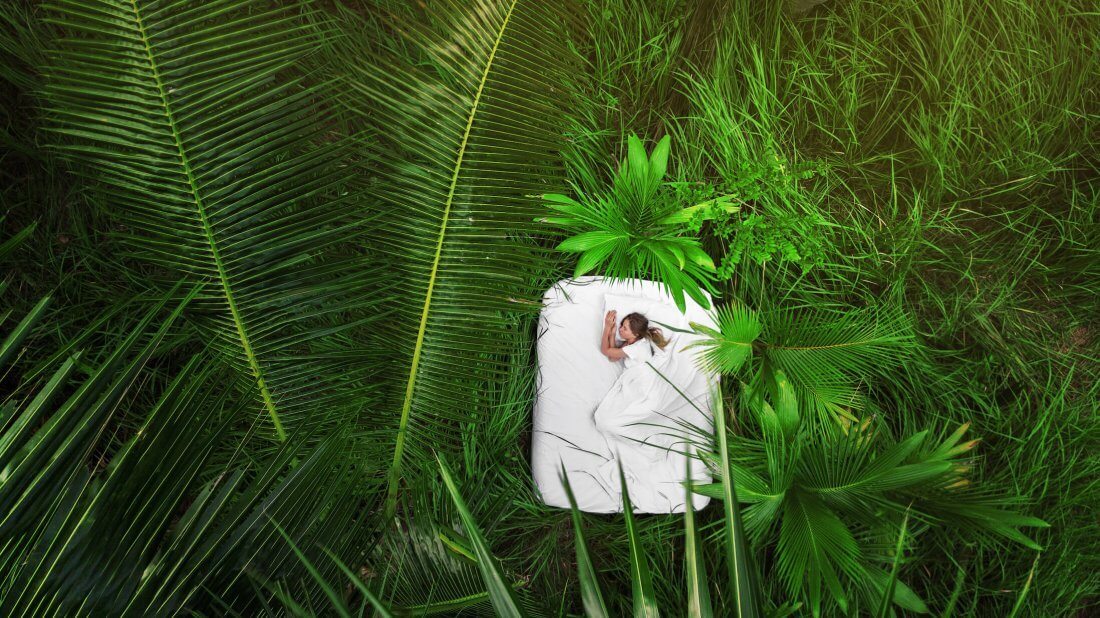 Sign up for
our newsletter